ENDEMIC PERU
Are you searching a tour about birding or wildlife photography in Peru?
Welcome to Endemic Peru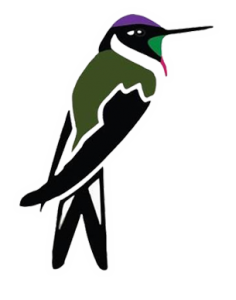 We are a team of local guides specialized in birding, wildlife and photo safari in Southeastern Peru, which aims to promote conservation of birds and Neo tropic wildlife in America between the High Andes and the Amazon basin of Southeastern Peru, involving local families from the high Andes and Amazon basin nearby Cuzco – Peru.
One of the Endemic Peru's goals is native people get to work and participate in our tours from the Andes and Amazon, providing services and showing the custom traditions and habitats and ecosystems of the local birds and mammals which live around Cuzco and Manu National Park conserving the environment especially for wildlife and birds in Peru.
Get to see the film production team of Jackie Chan with another famous actor Ito Hideaki in this trip with Miguel Ajahuana our guide in our banner picture on the trip for a documentary about the Amazon River for Japan
Why wildlife travelers are going with us?
Endemic Peru team are local guides working on a new perspective on ecotourism and wildlife in Peru, we grew up here; we live here. Birding or Birdwatching, Wildlife watching, and nature tours in Peru and around are our hobbies. It is possible that you did not hair about us before; the reason is that we do not really have such a big groups for ecotourism (we have a limit); we only take private groups with all private services. We do not even would like to have many groups we only expect to have small groups with very good chances to enjoy wildlife in Peru. We offer only what we know really well so simple and make our best with our guests. Here a simple example for you, if you would like to see any specific specie. Our team will work on that point with days in advance before departure in order to get more chances and making it possible for you getting unforgettable experiences in nature tours in Peru.
Among the wildlife tours in Peru we highly recommend to take the One full day birding in Cuzco around Huacarpay and San Salvador lakes spotting three endemic birds of Peru and more than sixty bird species around there; Condors in wildlife tours of one full day.
As Amazon Tours in Peru, we spend at Manu National Park, recognized by UNESCO as Biosphere Reserve on 1987 and as world heritage site on 2002.
The Manu Tours are designed since four up to Eight and Nine days spending more time in the rainforest spotting Jaguars, Toucans, Macaws, Giant river Otters, Caimans, Piranhas, Monkeys, flowers, plants and a lot of birds such as hummingbirds that only exist in America and several around this hotspot.
We are very flexible with our nature traveler groups especially with small groups; this is what we really want to do with our Bio travelers. Some of this birding tours and wild-watching tours includes shows of Culture and Traditions in some of our programs, we visit some Andean and Amazon Indian communities with local people enjoying local music, local food and traditional economic activities made by them.
The accommodation in Amazon tours to Manu National Park are in some lodges such as Wayquecha Biological Station, Cock of the Rock lodge; Bambu lodge; Amazonia lodge; Manu wildlife Center; Casa Matziguenka; Tambo blanquillo lodge; Hummingbird lodge; Tambo Paititi; Manu Paradise Lodge and Tunki Wasi Lodge by Manu Cloud Forest Lodge.
Some of our highlights are Huacarpay Lake; Abra Malaga; Condor Canyon in Cuzco; Mandor; Acjahaco; the lek of Cock of the Rock; Manu Road; Manu Cloud forest; Madre de Dios River; Parrots clay-lick; Manu River; Cocha Otorongo Lake; Cocha Salvador Lake; Casa Matziguenka; Macaws Clay-lick; Camungo Lake; Blanco Lake; the famous clay-lick of Red and Green Macaws (The biggest Peru's Macaw specie) with severasl species of Parrots, parakeets monkeys around such as three toed sloths.
The accommodation at the Andes are Mountain lodges such as Patabamba Lodge, Take Wasi Local House with good services and Tents (less used).
As Jungle Specialist we offers you to watch wildlife; birdwatching or as you could name birding; Photography with naturalist guides with the tours such as birding in Manu National Park; Birding Cuzco one full day; Birding Abra Malaga one full day; Birding Machupicchu; Peru Southeastern photo safaris; Patabamba Andean Community; Paru-Paru High Andean Lakes and San Salvador Andean Lakes including Huacarpay.
All of these wildlife destinations designed carefully by Local and professional guides with more than fifteen years of experience in wildlife trips.
Watching Condors in wildlife nearby Cusco is one of our cool places to see birds as well, where we have to pay entrances to get to a natural view point which are protected by the local community and you go supporting local people from Chonta village where they speak Quechua (lnca's languaje); same as Amazon wildlife tours in Peru; birding Machupicchu; trekking tours in Cusco; Manu National Park tour; birdwatching and the photo safari at Manu National Park.
If you have any question, kindly feel free to contact us please.
The Team of Endemic Peru,