ENDEMIC PERU
Are you searching a tour about birding or wildlife photography in Peru?
Welcome to Endemic Peru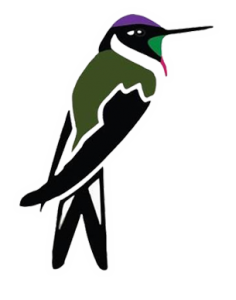 We are a team of local guides specialized in birding, wildlife and photo safari in Southeastern Peru, which aims to promote conservation of birds and Neo tropic wildlife in America between the High Andes and the Amazon basin of Southeastern Peru, involving local families from the high Andes and Amazon basin nearby Cuzco – Peru.
One of the Endemic Peru's goals is native people get to work and participate in our tours from the Andes and Amazon, providing services and showing the custom traditions and habitats and ecosystems of the local birds and mammals which live around Cuzco and Manu National Park conserving the environment especially for wildlife and birds in Peru.
Get to see the film production team of Jackie Chan with another famous actor Ito Hideaki in this trip with Miguel Ajahuana our guide in our banner picture on the trip for a documentary about the Amazon River for Japan
Why wildlife travelers are going with us?
Endemic Peru team are local guides working on a new perspective on ecotourism and wildlife in Peru, we grew up here; we live here. Birding or Birdwatching, Wildlife watching, and nature tours in Peru and around are our hobbies. It is possible that you did not hair about us before; the reason is that we do not really have such a big groups for ecotourism (we have a limit); we only take private groups with all private services. We do not even would like to have many groups we only expect to have small groups with very good chances to enjoy wildlife in Peru. We offer only what we know really well so simple and make our best with our guests. Here a simple example for you, if you would like to see any specific specie. Our team will work on that point with days in advance before departure in order to get more chances and making it possible for you getting unforgettable experiences in nature tours in Peru.
Among short wildlife tours in Peru we highly recommend to take the One full day birding in Cuzco around Huacarpay and San Salvador lakes spotting three endemic birds of Peru and more than sixty bird species around there; Condors in wildlife tours of one full day.
As Amazon Tours in Peru, we spend at Manu National Park, recognized by UNESCO as Biosphere Reserve on 1987 and as world heritage site on 2002.
The Manu Tours are designed since four up to Eight and Nine days spending more time in the rainforest spotting Jaguars, Toucans, Macaws, Giant river Otters, Caimans, Piranhas, Monkeys, flowers, plants and a lot of birds such as hummingbirds that only exist in America and several around this hotspot.
We are very flexible with our nature traveler groups especially with small groups; this is what we really want to do with our Bio travelers. Some of this birding tours and wild-watching tours includes shows of Culture and Traditions in some of our programs, we visit some Andean and Amazon Indian communities with local people enjoying local music, local food and traditional economic activities made by them.
The accommodation in Amazon tours to Manu National Park are in some lodges such as Wayquecha Biological Station, Cock of the Rock lodge; Bambu lodge; Amazonia lodge; Manu wildlife Center; Casa Matziguenka; Tambo blanquillo lodge; Hummingbird lodge; Tambo Paititi; Manu Paradise Lodge and Tunki Wasi Lodge by Manu Cloud Forest Lodge.
Some of our highlights are Huacarpay Lake; Abra Malaga; Condor Canyon in Cuzco; Mandor; Acjahaco; the lek of Cock of the Rock; Manu Road; Manu Cloud forest; Madre de Dios River; Parrots clay-lick; Manu River; Cocha Otorongo Lake; Cocha Salvador Lake; Casa Matziguenka; Macaws Clay-lick; Camungo Lake; Blanco Lake; the famous clay-lick of Red and Green Macaws (The biggest Peru's Macaw specie) with severasl species of Parrots, parakeets monkeys around such as three toed sloths.
The accommodation at the Andes are Mountain lodges such as Patabamba Lodge, Take Wasi Local House with good services and Tents (less used).
As Jungle Specialist we offers you to watch wildlife; birdwatching or as you could name birding; Photography with naturalist guides with the tours such as birding in Manu National Park; Birding Cuzco one full day; Birding Abra Malaga one full day; Birding Machupicchu; Peru Southeastern photo safaris; Patabamba Andean Community; Paru-Paru High Andean Lakes and San Salvador Andean Lakes including Huacarpay.
All of these wildlife destinations designed carefully by Local and professional guides with more than fifteen years of experience in wildlife trips.
Watching Condors in wildlife nearby Cusco is one of our cool places to see birds as well, where we have to pay entrances to get to a natural view point which are protected by the local community and you go supporting local people from Chonta village where they speak Quechua (lnca's languaje); same as Amazon wildlife tours in Peru; birding Machupicchu; trekking tours in Cusco; Manu National Park tour; birdwatching and the photo safari at Manu National Park.
Endemic Peru
Birding and Wildlife tours
You are the our next guest!
A SHORT QUIZ BEFORE TO GO BIRDING IN PERU
This is a short segment of long interview to Ramiro Licona from a guest to a birding guide from San Salvador village in Cuzco – Peru
Where can we find the Royal Cinclodes (Cinclodes aricomae) in Peru?
On private conservation areas with Polylepis trees above 13 000 feet high in a tour of one full-day
Are there famous Birding Routes in Machupicchu –  Peru ?
There are several trails to go birding, especially for the Cock of the Rock, tanagers and wrens. There are also hummingbird feeders in Machupicchu to see and shoot them with our cameras in Peru.
Birding options in Peru there are several if you come to visit Machupicchu
Cuzco birding Route (Huacarpay Lake, San Salvador, Mamacocha, Siuza and Tiracancha native communities) is the most common and good one.
One full-day birding in Cuzco would be the best option and easy birding and accessible for everyone with this Cuzco Birding Route
Where can we see the Bearded Mountaineer (Oreonympha nobilis) in Cuzco?
This endemic Hummingbird is since Huacarpay Lake in Cusco to Apurimac region on the way to Chonta where Andean Condors (Vulture gryphus) occurs.
How easy is to see the Chestnut-breasted Mountain-finch (Endemic to Peru) in Cuzco?
Guaranteed 95 % on the way to San Salvador near Cuzco
Talking about Andean birds or birds from de Andes
Which bird species occur above 4000 m.s.n.m. (13,123 feet high) nearby Cuzco?
There are several interesting species, the reason of going by the high Andes near Cuzco, is because we look for this bird species with a very good possibilities (98%) of watching the following birds of Cuzco
Giant Coot (Fulica gigantea)

Crested Duck (Lophonetta specularoides)

Silvery Greebe (Podiceps occipitalis)

White-winged Cinclodes (Cinclodes atacamensis)

Andean Hillstart (Oreotrochilus stella)

Slender-billed Miner (Geosita tenuirostris)

Streak-throated Bush-tyrant (Miyotheretes striaticollis)

Rufous-webbed Bush-tyrant (Polioxolmis rufipennis)

Brown-backed Chat-tyrant (Ochthoecha fumicolor)

Andean Flicker (Colaptes rupicola)

Shining-sunbeam (Aglaeactis cupripennis)

Plumbeous Sierra finch (Phrygilus unicolor)
These birds would not be easy to see by the lower lakes near Cuzco
Can we do one day of birding or birdwatching in Peru?
Yes of course, we have tours of birding one full day in Cuzco, Ollantaytambo, Machupicchu, Abra Malaga; in Lima at Pantanos de villa; in Puno by Titicaca Lake.
Take advantage of watching birds while you are in Peru, at least one day!
How many bird species can someone see in Huacarpay Lake or Cuzco – Cusco – Peru?
The time for watching birds in only 10 hours, only car birding and very short walks would be between 50 and 70 bird species in only one day in Cuzco
Rusty-fronted Canastero is an endemic bird species to Peru, is it hard to see?
Yes, it is. This Canastero (Asthenes ottonis) are everywhere between Cuzco and Siuza town (Birding Cuzco Route)
What about National bird of Peru?
Cock of the rock in Peru GUARANTEED to see in Manu and near Machupicchu
As we are local guides, we are spotting the Leks of Cock of the rock in Cuzco and Machupicchu, between April and November the chances of photography of this birds by this time are very high we do not even need lenses of 400 mm because Cock of the rocks are really close (25 feet from Us). Local people (indigenous) work with us, they tell us very often.
Are there indigenous people in Cusco – Peru?
Yes, there are. Avoiding traditional and conventional tours, we prefer to visit indigenous authentic communities by the high Andes where there are few foreign visitors, with the most unique life custom and the other groups of indigenous people nearby Santa Rosa de Huacaria close to Manu National Park that they are still conserving the traditions and their culture.
The indigenous communities get direct economic benefit because we pay per each guest that we have and they get incomes from the souvenirs that they sell.  Tourism is part of their incomes for them but not the main yet. In order to get more visitors, they know that they should keep as much possible their authentic traditions and it is still possible to visit them.
Are there Birding local guides in Peru?
Yes, there are. The number of local guides in Peru is increasing more and more and after aggressive promotion about birding in Peru, we are involving to the local people.
I want to support to local guides of birds in Peru
Thank you for that
If you would really want to support the local guides, we can visit the local families of them and buy some souvenirs and specially the t-shirts of birding that they are offering to the guests. Notice that we do this while we are birding.
Which one is the best Travel agency in Peru? or the best top Travel Agency that takes birdwatchers In Peru?
There are several travel agencies in Peru, however finding a good one that will focus on excellent services, good beds, toilets and very clean rooms in the fields where the birds are is not easy to find. Endemic Peru travel Agency is specialized taking demanding guests with excellent services in several routes for birding.
If you would like to choose one excellent travel agency, you should take a travel agency that does not take hundreds of guests, because this would be mostly all arranged for the tourism industry and business. You should take a small travel agency that they do mostly arrange private tours for birdwatching, of course few participants in a group is always much better.
Endemic Peru travel Agency is one the small and familiar companies that offer tours for birding and wildlife photography in native communities where you get to see the authentic, native and indigenous people with authentic traditions.
One of the places that we visit with our guests is Paru-Paru, which is a perfect Local community for birding and learning more about the history of potatoes.
Do EndemicPeru arrange Traditional tours in Peru or conventional tours?
Yes, we can do. Therefore, we design tours avoiding meeting with many tourists, so we can do the tour on the other way, so we star by the end sometimes.
What are the new birding routes in Peru?
There are several places to watch birds in Peru, by the way there is a book "Where to watch birds in Peru" by Thomas Valqui, an ornithologist in Peru. But if you are in Cuzco would be the by San Salvador, there are two more places for easy birding in Machupicchu with short walks and one more near Ollantaytambo.
"Where to watch birds in Peru" by Thomas Valqui very interesting.
Which are Best Hotels in Peru for birding?
Most of them are located surrounded by protected private forests, we can name several of them such as Cock of the rock lodge, Apu Lodge, Paqaritampu lodge, Blanquillo lodge, Manu wildlife Center but always depend where you go and which is species you want to see.
What about number of species of birds in Peru?
Being aware that there are several changes every year made by biologists, sometimes increase and decrease the number of species and sub-species by now there are over 1857 according Avibase and 117 endemic species of birds in Peru
Are there many Birds at the high Andes in Peru?
Yes, there are. We know that most of the birds are located between the rainforest and cloud forest in Peru, however we find some species that only occurs in high Andes of different sizes, since hummingbirds up to Andean Condors in certain specific areas.
How long should I spend in Machupicchu expecting to see the most number of birds in a short time?
We suggest having at least one full-day minimum for only watching birds and three days maximum to see the most, depending how long you would like to walk remember that we can also start to go back to Cuzco by car watching birds on the way with a good option to see the cock of the rock as well.
How do we know if a birding route in the high Andes is hard for me?
In all birding tour, we ask to our guests about distances for walking, so right after we know, we can make our best design birding route for them.
Can a person with a wheelchair do birding in Cuzco?
Yes, he/she can do it.
I trust that our team can do this tour for someone with wheelchair easily, because we know where to take our VIP guests.
There were several Peruvians that they have participated on last Global Big Day arranged by eBird 2019
Yes, we had more than 1400 lists that we had for Peru; however, I know that every year is increasing this number.
eBird have published that PERU got 1512 species of birds, I know that there are several birdwatchers in Peru that they couldn't make any bird list yet, because they were so busy working with some groups of photography.
Where are the birders mostly from?
Our guests are mostly from United States of America USA, Canada, England, Australia and Spain.
Thank you for letting us to know this good information about birding in Peru.
You are welcome.
January, 2020