Birds Photography Tour in Peru
Bird Photo Safari Tour in Peru 2020 and 2021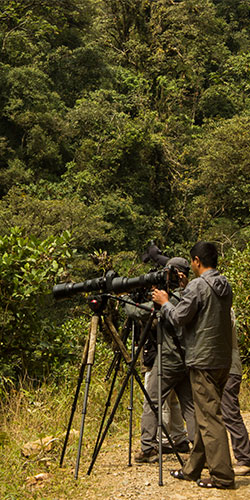 This is what we consider best route for birding and photography of birds in Southeastern Peru by now.
We are aware that our visitors want outstanding photos of birds with the best light, best time for fauna activity, full batteries (Energy power), and eye level for wildlife in most of cases, and excellent background with good services such as food and lodging. Anyway, sometimes tours might be expensive and sometimes cheaper depending on the places where we are staying mostly.
Several years of experience let us to do our best for photographers who are focusing on wildlife photos specially birds.
For this season 2020, we are arranging a new program for wildlife pictures focused on birds specially Cock of the Rocks; Hoatzin, Macaws and small birds of canopy forest that we would like to show them among mixed species flogs of birds by the understory specially in the rainforest of Peru.
One of our best place for birds is Manu Road right after this we would say Cuzco Birding Route (birds of high Andes) in Southeastern Peru.
Here our Bird Photo Safari for this year.
DAY 01 AND DAY 02 BIRDS OF HIGH ANDES IN CUZCO – PERU
Cusco One Full Day with birds of High Andean Lakes with very good chances for pictures on High Andean Wetlands some endemic birds for Peru.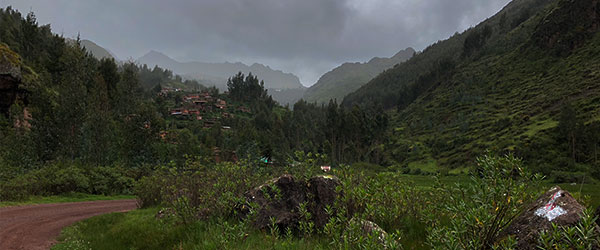 Here some non-common species with good chances to see them
Bearded Mountaineer (Oreanympha nobilis) ENDEMIC TO PERU
Rusty Fronted Canastero (Asthenes ottonis) ENDEMIC TO PERU
Chestnut-Breasted Mountain-Finch (Poospiza caesar) ENDEMIC TO PERU
Andean Geese (Clhoephaga melanoptera) ONLY BY HIGH ANDEAN LAKES
Giant Coot (Fulica gigantea) ONLY BY HIGH ANDEAN LAKES
Silvery Grebe (Podiceps occipitalis) ONLY BY HIGH ANDEAN LAKES
Crested Duck (Lophonetta specularoides) ONLY BY HIGH ANDEAN LAKES
Shining Sunbeam (Aglaeactis Cupripenis) ONLY BY HIGH ANDEAN FOREST
WITH GOOD CHANCES TO SEE, MORE THAN 60 BIRD SPECIES ON THIS ROUTE IN ONE DAY
DAYS 03 to 06 MANU ROAD / CLOUD FOREST
Manu Road is famous because of the number of bird species that occurs here, therefore, we might give you a list of more than one thousand species of birds, and many mammals. Of course, that we know that we will get to see some of them on the way of taking several photos of birds.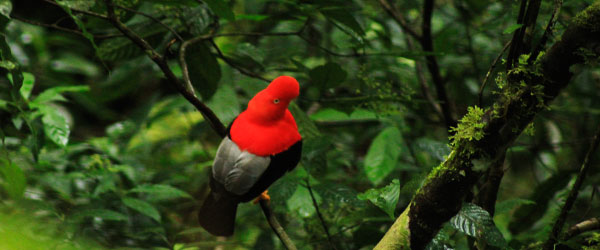 This would be our best place to get pictures of colorful birds most of them are Tanagers, Hummingbirds, mostly Passeriformes  and Cotingidae such as Andean Cock of the Rock (Rupicola peruviana) with very good chances to take pictures of them in a distance of 10 to 20 mts (30 to 60 feet far) from us.
Those days we mostly are spending our time on the Road full of vegetation, the background makes better our outstanding photos thanks to the big green mountains, which are surrounding us.
DAYS 07 AND 09 CLAY-LICK OF PARROTS AND MACAWS AND BACK TO CUSCO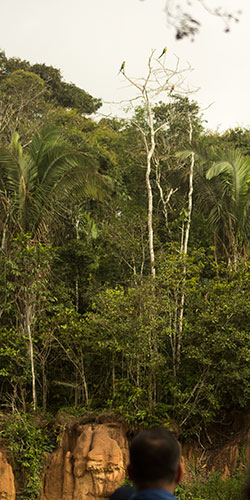 On beside that you might get to see and take some pictures of several bird species you will be able to take outstanding photos of Blue and Yellow Macaws (Ara ararauna), Scarlet Macaws (Ara Macaw) and the biggest in Peru Red and Green Macaws (Ara Clhoropterus) in wildlife
In order to get very early to the this two biggest clay-licks of parrots and Macaws  we basically travel taking some pictures on the way, then we take our boat (motorized canoe), staying in a lodge which is one of the closest lodge to the clay-lick of Parrots and Macaws, therefore we stay here because of his location.
on last day we do still have good chances to visit the clay-lick of Parrots and Macaws one more time and take your flight back to Cuzco (*you might also flight to Lima)
INCLUDED
English-Speaking Naturalist guide
Lodging (except days 01 and 02)
Meals and excursion as noted
Private transportation
Mineral water to refill your own private, permanent, 1 liter or 1.5 liter (recommended) water bottle.
NOT INCLUDED
Meals not mentioned
Tips
Soft drinks